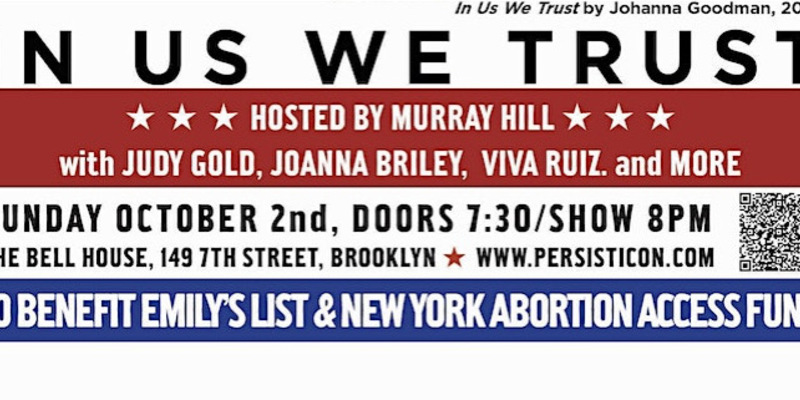 Persisticon Presents: In Us We Trust
Persisticon presents…

Come! Let your hair down. Laugh. Have fun. And kick those assholes OUT so we can take back our bodies and the reproductive rights of our children, our friends, and our lovers. ENOUGH already. GET YOUR TICKETS NOW, starting at $30!

...
Read More